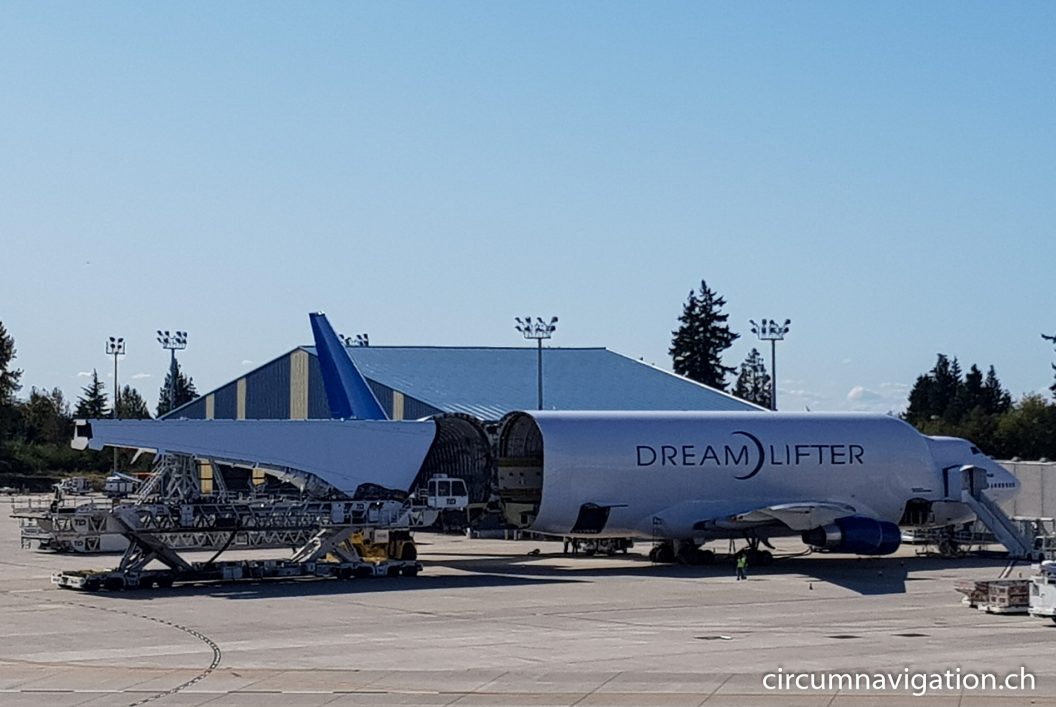 In the state of Washington, on the Pacific coast, lies Everett. Boeing is at home here. This US company is the world's largest manufacturer of civil and military aircraft and helicopters and also engaged in space technology. The company employs around 150,000 people and together with Airbus forms the duopoly for large-capacity aircraft.
At present, Boeing and Airbus are covering each other with complaints from the World Trade Organization. (According to the NZZ of October 2, 2019, the WTO allows Americans to impose US $ 7.5 billion in punitive tariffs because Airbus has received government subsidies. The Europeans are suing Boeing for the same!) Boeing, how-ever, is currently in serious trouble. Since the crash of two 737 Max with 346 fatalities, these machines are on the ground worldwide. Even more adversity comes to the company, because the model Boeing 737 NG (the precursor model) show some cracks.
Of course, on the 90-minute tour on September 30 2019, none of this was heard. It was more convenient to tell that Boeing developed the Boeing 747 (Jumbo Jet), the first large-capacity aircraft that for the first time took off in 1969. And, of course, Air Force One, which is currently flying Donald to Pyongyang and other destinations, is also a Boeing 747.
PS. By chance we got to see the Dreamlifter. A huge plane that flies parts from all over the world to Everett, where they are put together to the Dreamliner (Boeing 787). 
(Written on a rest stop near Astoria, Oregon)