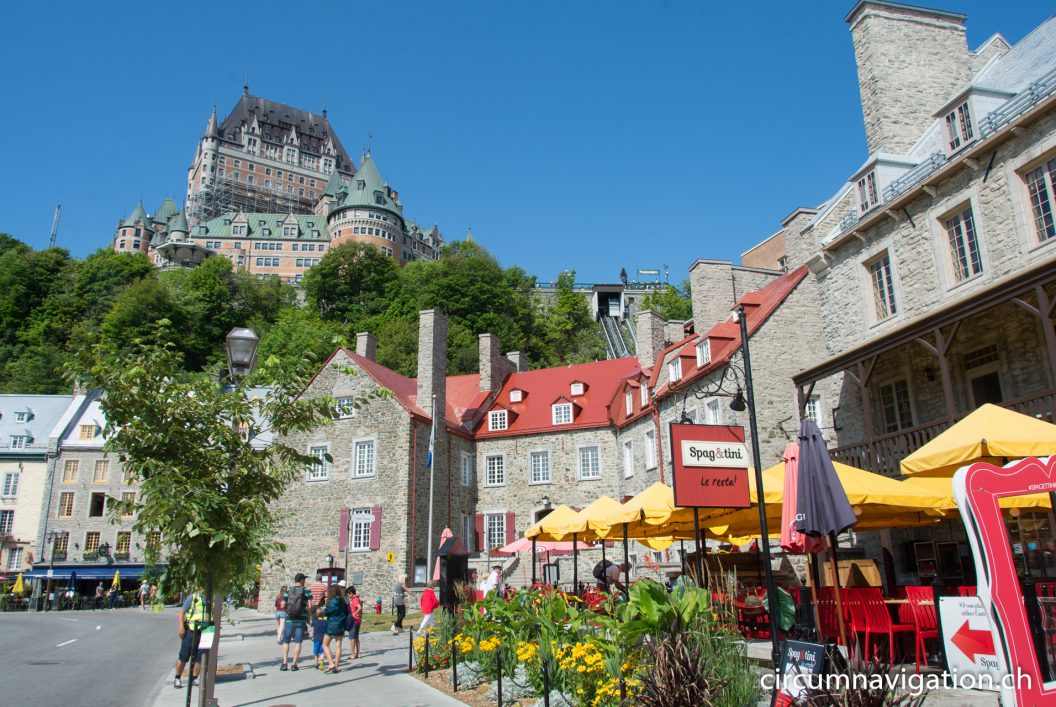 Under a blue sky we arrived on 2nd August 2019 in Quebec. It was our second visit to this city, but we looked forward to it as if it were our first. In addition, winter temperatures prevailed on our first visit. Now, however, we are here in midsummer, which is noticeable in temperatures of over twenty degrees. (After a month in cooler areas, we have to get used to higher temperatures again!)
We found an excellent place to stay at the St. Lawrence River. The next morning we parked our vehicle and walked to the dock. Every half hour, a ferry transports vehicles and passengers to the other side of the river. If you arrive there, you are at the foot of the beautiful old town. A rack railway brought us to the landmark of Quebec, the Château Frontenac, which is today a ***** hotel. From up here we had a great view of this francophone city. We shared it with thousands of tourists from all over the world. There was a jumble of languages ​​as in the days of the Tower of Babel!
Ici, on parle français, albeit with an accent that often makes it difficult to understand the inhabitants. After months of speaking only English, our ears had to get used to the French again. When I hear the Québécois with their strong accent, then the français fédéral of the German-speaking Swiss seems to me quite passable.
PS: On July 24th 1967, the French President, Charles De Gaulle, uttered here his famous words: «Vive le Québec libre!».