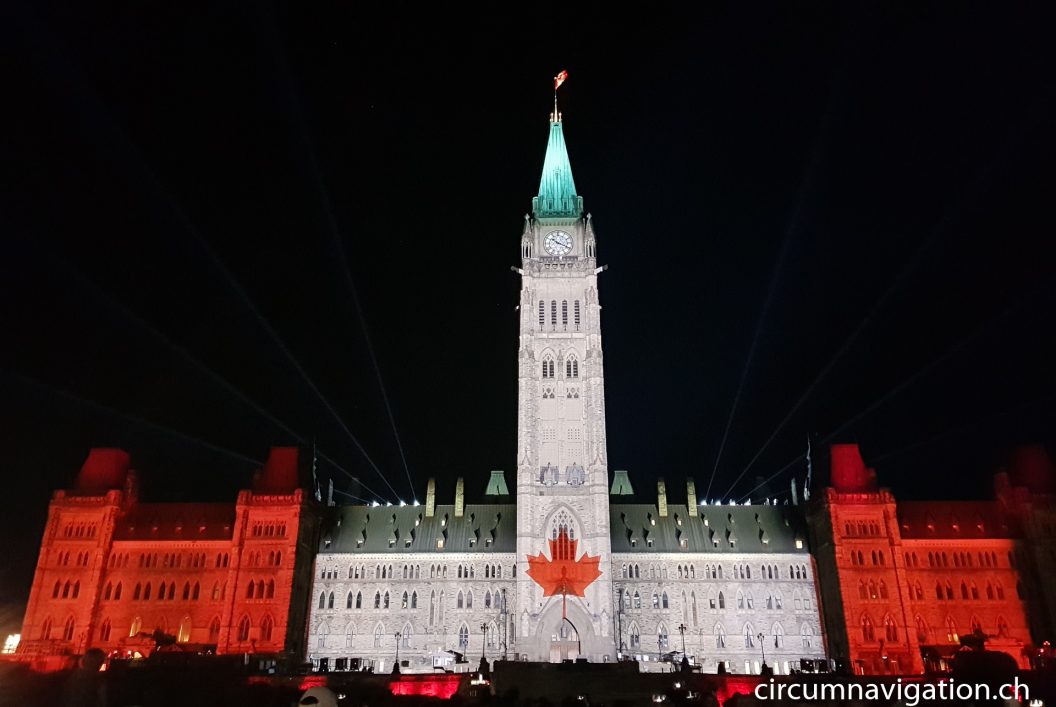 After three days in Montreal, which we needed mainly to work, we drove west, towards Ottawa. (Anyone who wonders what kind of work: sorting and editing photos, as far as Brigitta is concerned, writing posts for me.)
Even if you ask Swiss, which is the capital of Canada, many come in pondering. Is it Toronto? Or Montreal? Or maybe Quebec? No, it's Ottawa! Capital became Ottawa – which in the native language means «merchant» – because Queen Victoria decided so in 1857. Her adviser (she was never in Canada) recommen-ded her Ottawa. Because of its location, this city could well serve as a link between the French- and English-speaking provinces.
We reached Ottawa on August 10th, 2019, under a blue summer sky.  Brigitta had read in the iOverlander that there is a parking lot in the middle of the city, which can be used at weekends as a place to stay for RVs as well. From there we explored the city and what it has to offer. For example, the extraordinary Northern Lights Show on the government building (see photo).
One thing is for sure: Ottawa is worth the trip! And Canada anyway!