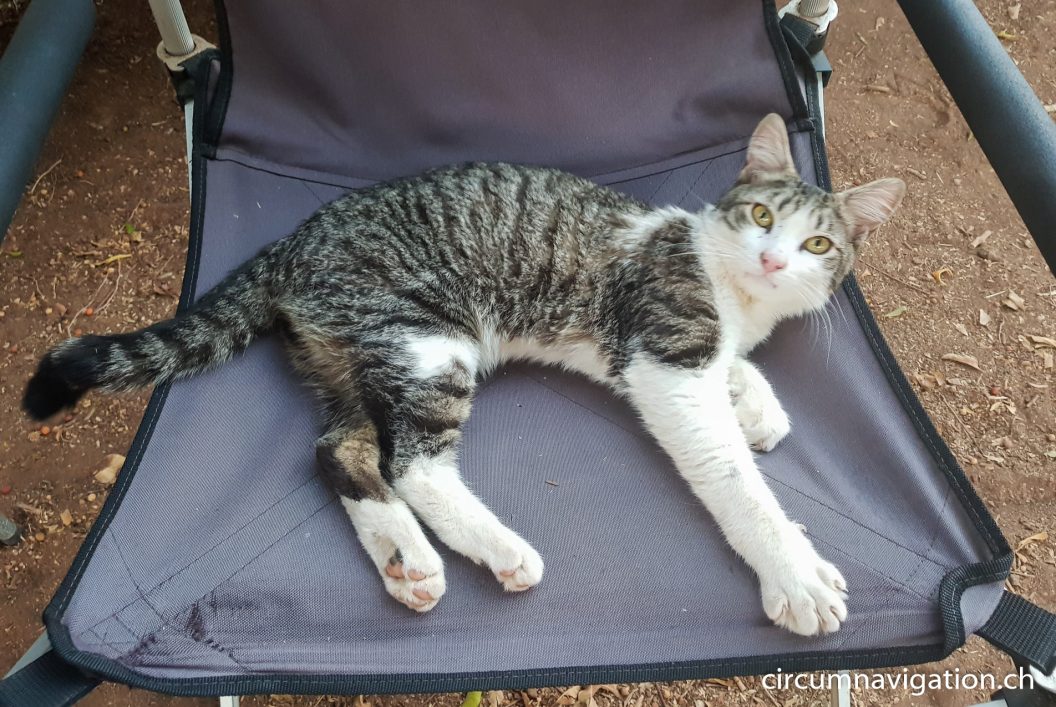 With the early demise of Chamuquito, which fell into the river and drowned, we had lost a likeable kitten. We would have loved to meet him again the next time we visited the Balneario. We were all the more delighted when a week ago a young cat showed up at Charly 's. Nobody knows where he came from. Was that a rebirth of Chamuquito?
Anyway. The young cat, whom we christened Divertido (Spanish for Entertainment, alternation), had adapted me on the first evening. When I got back to the vehicle, he followed me wherever I went. So close that I almost stepped on him a few times. Brigitta fed him and a friendship started, which will probably last until our departure. Divertido brings variety to our lives! And we have rarely seen a young cat as clever as him.
It started with a thorough inspection of the interior of Mahangu. The following day he slept on the bench, on my shorts. And a day later he jumped up a floor and curled up on my mattress. I was glad that I found a place to sleep! The cat snuggled up to Brigitta and I was left behind – smile!
PS: If we leave for good, I have to take great care that Divertido does not travel as a «Stowaway». Or that he is concealed by Brigitta in our car …