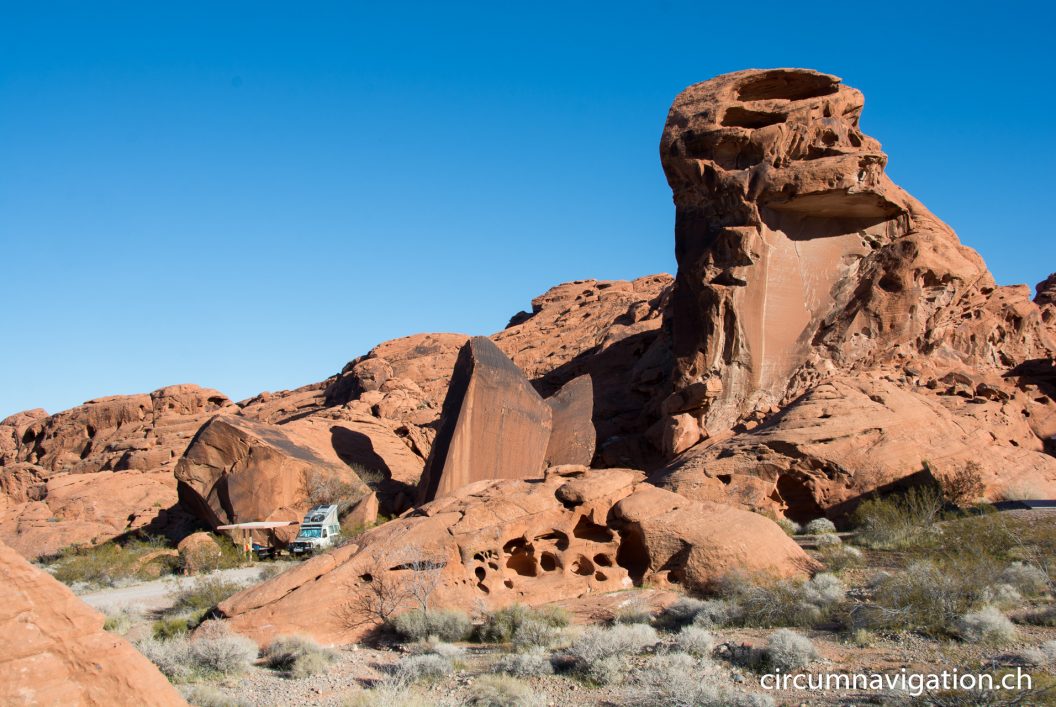 On January 13th, 2020, we said goodbye to Las Vegas. Nothing would bring us back to this casino city! However, only 140 kilometers outside of Las Vegas is a valley as beautiful as its name: The Valley of Fire. We didn't want to leave the area without visiting this state park. Some other travelers had raved about it.
We were there ninety minutes later. Wow! The name couldn't be more apt, because all around us we saw deep red rocks, some of which are perforated like a Swiss cheese. The red rocks are embedded in a breathtakingly beautiful landscape through which a road winds. We found a very cozy spot on the campground and installed ourselves for two nights.
The next two days we made shorter and longer hikes in the area and a trip to the Visitor Center. The formation of these rocks was clearly explained here. Large, red sand dunes have turned into rocks over a period of 140 million years and left this incredible landscape. The Valley of Fire was the scene of more than a dozen films for a reason!
PS: It's a shame that I couldn't enjoy the time there really. A persistent cold kept me under control for the next few days and instead of a cold beer I drank tea!