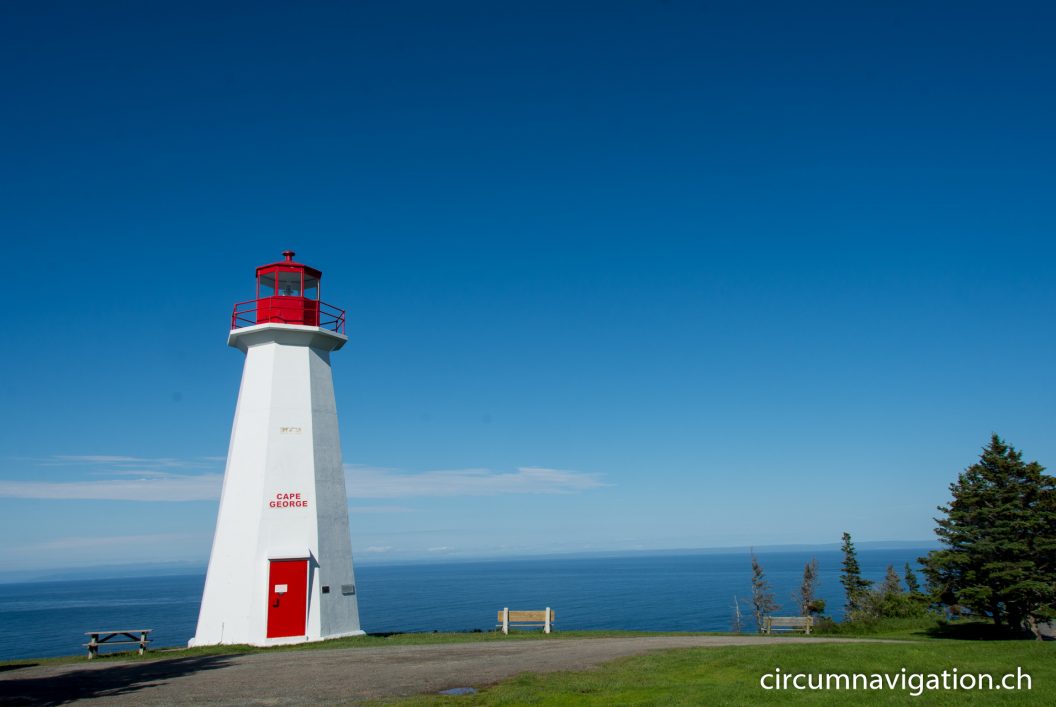 What a reunion! Rita and Sascha have been on tour for two months now with their Toyota Campervan. The last time we met them in Horgen, on Lake Zurich. On July 2, 2019, we met again. But this time in the Five Islands State Park, on the Bay of Fundy, in Nova Scotia. There was a lot to talk and laugh about! (Sascha, don't worry, we don't tell any details here!) The next morning, we said goodbye and went separate paths. Where will we meet next time?
Our destination was Cape Breton Island and the Cabot Trail, which leads around the island. The name was given to this trail by the Italian navigator, Giovanni Caboto. In 1497 he was looking on behalf of England's king, Henry VII. for a shorter sea route to India. He sailed for the English under the name of John Cabot.
We had already driven this winding route once – in the fog. This time we wanted to drive it in nice weather. We did it until Chéticamp on the west coast. There we drove into a dense fog wall; the view was reduced dramatically. The fog stayed with us until we arrived on the other side, at Pleasant Bay. There we came across an interpretive center on whales. An hour later, we knew a lot more about whales and whaling. And we learned that the Crab Season is starting in this region now! (We will savour one of the delicious Queen Crabs in the coming days!)
Not far from Pleasant Bay, the fog cleared. We found above a steep cliff a place to camp with a spectacular view, this compensated us for the foggy ride. All's well that ends well!